Human resources teams from both companies will be on hand to answer questions and meet with job seekers. We will also be conducting interviews for Aircraft Maintenance Engineers, Pilots and various other positions. Each day there will be a presentation in the afternoon and evening that will overview the employment opportunities, as well as the work Babcock and Air Spray will be doing in Manitoba.
Please send your resume to hr@babcockcanada.com or bring a hard copy with you to the career fair.
Program Schedule: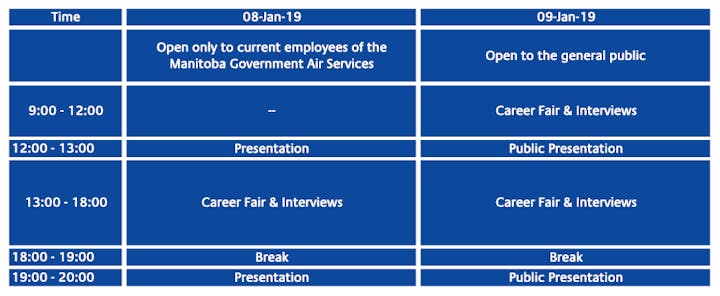 Please note that the first day is exclusive to current employees of the Manitoba Government Air        Services. The second day is open to the general public.